Beckett Rankine is a leading independent engineering consultancy specialising in the planning, design and project management of marine infrastructure in the UK and across the world. Based in London, we are a small company entirely focused on ports and marine infrastructure. Our history of engineering projects can be traced back for over 100 years with many prominent port projects around the world that included innovation as a part of their development. Containerisation of cargoes and the transferring of containers between ships and the shore has played its part in our historical legacy, for example with the planning and design of the first two berths at the Port of Singapore that grew to become the world's largest container port.

BRs business strategy is to continue our focus on port and marine projects and, building on our firm base of a highly skilled and knowledgeable team with a strong baseload of work, to expand into a greater proportion of larger projects where our experience and expertise can make a difference.
In recent years Beckett Rankine has continued to work on numerous port and marine projects with a substantial base of small projects interspersed with suitable much larger projects, for example our plans and design for the creation of Ras Laffan in Qatar as one of the world's largest ports which demonstrated how our small core team can expand to accommodate all the skills needed for such a large project. Recent has given us a clear understanding of the day-to-day operations of one of the world's busiest container ports. Our proposals for the creation of a new airport for London on an island reclaimed on the Goodwin Sands in the English Channel has shown our freedom to develop innovative concepts.
www.beckettrankine.com
V. Nevsimal-Weidenhoffer, Dipl. Eng. MIE Aust. CPEng. CNISF is inventor and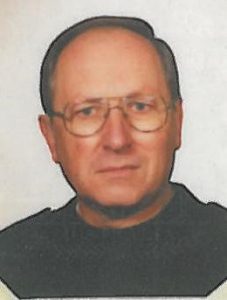 patent holder of the innovative new STS portal crane. He is a senior engineer with 50 years of vast international experience in  design, inspection and rehabilitation of large container and gantry cranes and grab unloaders. He has worked either as a manager or as a consultant with some of the largest companies of the heavy industrial sector on three continents. He is equally inventor and owner of a patent for a 2nd generation shipyard goliath crane. This makes Mr Nevsimal one of the world's most experienced engineers with hands-on practical knowledge of the large type of portal crane that initiated the COFASTRANS system.
He is authorized in the UK, Europe and all countries of the Asia-Pacific Economic Cooperation (APEC).
vnw.intercrane@gmail.com
Konecranes is a world-leading group serving a broad range of customers, including manufacturing and process industries, shipyards, ports and terminals. Port Solutions offers a full range of container handling equipment, shipyard handling equipment, mobile harbour cranes and heavy-duty lift trucks, backed by a complete range of services. Products are marketed under the Konecranes brand, with some product groups marketed under the labels Konecranes Gottwald, Konecranes Noell and Konecranes Liftace.
Konecranes have been working on development of the innovative new portal cranes that forms part of the COFASTRANS system.
www.konecranes.com