London-based Beckett Rankine is a leading independent engineering consultancy specialising in the planning, design and project management of marine infrastructure in the UK and globally. Our history of engineering can be traced back over 100 years and includes many prominent, innovative port development projects.
We planned and designed the first two berths at the Port of Singapore in 1974, which has grown to become the world's largest container port. We were commissioned to provide the Masterplan and design for Qatar's Ras Laffan, another of the world's largest ports. Our extensive knowledge spans ports of all sizes and complexities, with a highly specialised team of experts with the freedom to embody innovation.

---
V. Nevsimal-Weidenhoffer, Dipl. Eng. MIE Aust. CPEng. is inventor and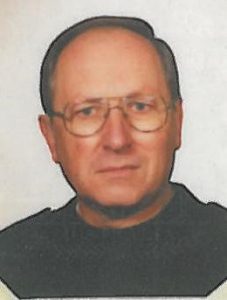 patent holder of the innovative new STS portal crane. He is a senior engineer with 50 years of vast international experience in  design, inspection and rehabilitation of large container and gantry cranes and grab unloaders. He has worked either as a manager or as a consultant with some of the largest companies of the heavy industrial sector on three continents. He is equally inventor and owner of a patent for a 2nd generation shipyard goliath crane. This makes Mr Nevsimal one of the world's most experienced engineers with hands-on practical knowledge of the large type of portal crane that initiated the COFASTRANS system.
He is authorized in the UK, Europe and all countries of the Asia-Pacific Economic Cooperation (APEC).
---
Konecranes is a world-leading group serving a broad range of customers, including manufacturing and process industries, shipyards, ports and terminals. Port Solutions offers a full range of container handling equipment, shipyard handling equipment, mobile harbour cranes and heavy-duty lift trucks, backed by a complete range of services. Products are marketed under the Konecranes brand, with some product groups marketed under the labels Konecranes Gottwald, Konecranes Noell and Konecranes Liftace.
Konecranes have been working on development of the innovative new portal cranes that forms part of the COFASTRANS system.
---
Would you like more information about COFASTRANS?
We would love to discuss how we can take the concept to the next level, together.